AIR PURIFIERS – WHO NEEDS THEM ?
Indoor Air Quality depends on many factors. We are all concerned about removing contaminants from our indoor environment, but just as important is to have adequate ventilation.
If we live in an area with clean outdoor air, then opening windows and allowing natural ventilation is all that may be needed. Unfortunately few of us are so fortunate. In the modern world, in cities or suburbs, the outdoor air may not be so clean.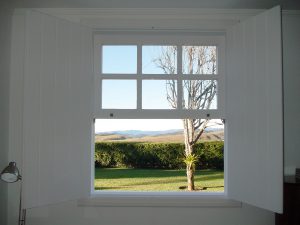 VENTILATION – VENTILATION
Furthermore, with the emphasis on saving energy, newer green buildings are frequently more airtight than older structures resulting in reduced exchanges between outdoor fresh air and indoor air. Airtight buildings result in increased concentration of indoor pollutants. Building Code standards for a healthy building in the USA require a ventilation rate of 15 cfm per person (equivalent to 7 liters/second per person). In the European Union the standard is .5 air turns/hour.
These standards are based on maintaining a safe level of CO2 in the indoor environment. Since all humans exhale CO2 at a predictable rate the amount of measured CO2 in the building is used as an indirect measure of human bio-effluent concentration and building occupancy. The standards of ventilation rates referenced above are equivalent approximately to a concentration of CO2 of 1000 ppm. This concentration is not considered harmful .Actually OSHA allows a concentration of 5000 ppm in industrial environments if a worker does not remain in that environment for more than 8 hours. However there has been research done in Europe that indicates that CO2 concentrations above 2000 ppm may have a detrimental effect on human performance of various mental tasks. In addition the higher concentrations have been considered a factor in the Sick Building Syndrome.
Forced ventilation can achieve these targets and the environment can be healthy provided that the Air Conditioning is equipped with HEPA in-duct filters that are properly and frequently maintained. Without these HEPA in-duct filters the achievable particulate air content will only be PM10 not the desired PM2.5.
We also have to consider the levels of outdoor CO2 in the air that is being introduced through ventilation. The air with the lowest CO2 level in the USA is in Hawaii at the top of the Mauna Loa volcano with a measured value of 366 ppm. But if you do not live on top of that volcano the average value in your area will be in the range of 375 to 450 ppm which is typical of urban areas.
To maintain the desired CO2 level indoors the ventilation rate must be adjusted accordingly.
AIR PURIFIERS FOR HEALTH
Adequate ventilation is necessary, but not sufficient. Even if the amount of CO2 in our homes is maintained at a safe level we know that most indoor pollutants are created or formed indoors. Fine particles (smaller than 2.5µm and described by scientists as PM2.5 ) are the most harmful to human health .This category includes volatile organic compounds (VOC) such as benzene, toluene and formaldehyde from smoking, cooking, gas stoves, cleaning fluids, solvents, pesticides. We must reduce the presence of these pollutants in our homes.
Epidemiologic studies indicate that indoor pollution is correlated with morbidity caused by allergic diseases. A significant study was done in a test of 8 homes in Fresno, California. Air purifiers were installed in the living rooms and bedrooms of these homes. After the 12 week study the researchers concluded that air purifiers reduced indoor PM2.5 levels with significant improvements in nasal symptoms in children with allergic rhinitis, when compared to the control group of homes that did not have the air purifiers installed.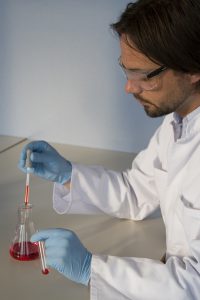 In another study,using data from the Exposures of Adult Urban Populations in Europe Study (EXPOLIS), researchers determined that when advanced filtration was used,a reduction in PM2.5 of  27% for residences of Helsinky,Finland, was achieved.
CONCLUSION
Although we may not know the specific health risks in our home environment,common sense dictates that we take action that is possible. Installing suitable air purifiers must be part of our plan of action.Improving indoor air quality in our homes is our individual responsibility.

Carlos
carlos@improvingindoorairquality.com