INTRODUCTION
We know that, since we spend 90% of our time indoors, reducing indoor air pollution is essential for a healthy environment in our homes. Some indoor air pollution comes as infiltration from outside, but we create a large percentage of the pollution through our daily activities. So the question is, can we minimize the pollution that we create by using "green products". In this post we will examine this question and discuss our options.
WHAT THE SCIENTISTS TELL US
Not much. Most scientific papers deal with specific contaminants and how they can be studied in a laboratory situation. Most papers are written by scientists for scientists or to get recognition by their peers. The individual papers do not shed light on the broad picture of healthy indoor environment. After reviewing tens of papers I could not find one with actionable information. Even if contaminants are identified the amount or concentration that should not be exceeded to avoid damage to our health is not defined. Furthermore, the cumulative effect of the presence of several contaminants is not studied.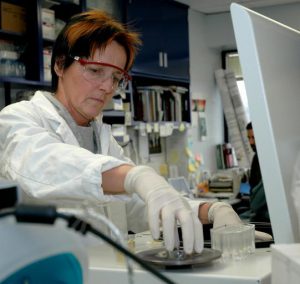 LITERATURE REVIEWS
However, some general reviews of literature on semi-volatile organic compounds (SVOCs) in the indoor environment present useful information [1]. The top five indoor exposure agents are combustion particles, bio aerosols, radon, carbon monoxide and volatile organic compounds (VOCs). In addition, there are also present semi-volatile organic compounds (SVOCs) that are emitted from consumer products that we find in our home environment. Unfortunately most of the studies show a lack of data on concentrations of chemicals in consumer products. So it is not possible to link their presence to health issues. These chemicals are present in carpets and textiles, furniture, building materials, flooring, cleaning products, health/personal care products and cosmetics.
GREEN PRODUCTS – WHAT ARE THEY
Green products are products that have less impact on the environment or are less detrimental to human health than the equivalent traditional products. In general, they are energy efficient, free of toxic chemicals and require less earth resources to produce. Green products are also referred as sustainable and earth friendly. As they apply to indoor air quality the most important are the cleaning products, because it is easy to substitute green cleaning products for their toxic equivalent. Green cleaning products are desirable because they reduce our exposure to chemicals indoors. However, their use will not guarantee a healthy environment since they represent only a small percentage of the total VOCs emitted indoors. Therefore, we should use green cleaning products as much as possible, but they are not a substitute for Air Cleaners.
CONCLUSION
There is no scientific evidence that using "green" consumer products will improve indoor air quality and create a healthy indoor environment. Because new products are constantly introduced to our home environment, many of which include "additives" with unknown or undisclosed chemicals, it is very difficult to know if our environment is healthy.
Common sense dictates that we avoid using sprays and fragrances and that we provide adequate ventilation. Other than that, as insurance, it is a good idea to use Air Cleaners in rooms where indoor air pollution is created such as kitchen and bedrooms.

Carlos